To buy a kit for embroidery all you need to do is to choose one you like and follow the buying process in the Shop . For each kit we provide a number of different types of canvas.
Each kit is specially produced for the customer, the production takes about 10-15 working days .
To buy an embroidery pattern , you choose the one you like in our Shop in the section "Assortment of patterns".
If you want we can provide all needed materials for your pattern.
Patterns are available in two types electronically (pdf) and printed (note that the delivery costs will apply).
For all our products you can pay with our official Prize, Gift, Bonus and other Certificates.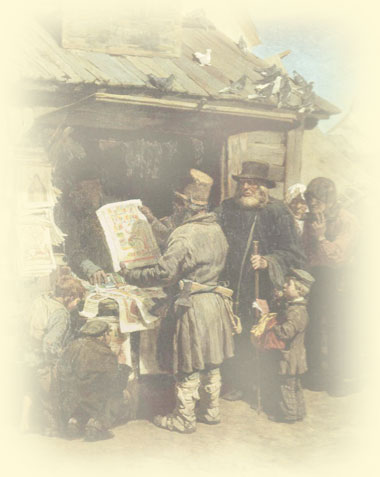 All assortment of our patterns and kits is available in our Shop..
You can sort them by number s (date of release), choose the Kit by genre, authors, blend solid Colors.
All patterns, sold not in Kits you can find in section "Assortment of patterns" of our Shop, all other designs are sold only as Kits.
For each design an original picture, screen (computer model of the pattern) and the photo of finished work (if available) are provided. You can also find the information on the program of first finished work , if applicable for the chosen pattern.
Also you can:
Order the First Purchase. In this case the customer takes part in discussion of the pattern, retouching it's original picture, also can discuss the size of the embroidery.
Order the Custom pattern , which will be done as an exclusive, according to your suggestions and will. It can be purchased both as a pattern or as a Kit.
You can make changes in any existing pattern from our Assortment of kits.
If you have any special requests or questions related to the range of sets and conditions of sale